What's new for the 2023 Nissan LEAF?
The Nissan LEAF is all-new for the 2023 model year. It has significant updates to both the exterior and interior. The most noticeable change is to the vehicles' styling. It has been updated to look more modern and sporty. The LEAF also has a new infotainment system.
It includes a larger touchscreen and more features than the old system. The car's battery has also been updated with a larger capacity. It allows for a longer range between charges.
2023 Nissan LEAF Trims & Features
The all-new 2023 Nissan LEAF is available in two trim levels. The S, and the SV. Each trim offers different features. You can choose the perfect one for your needs.
The S trim comes with a 6.6-inch touchscreen. It also has Bluetooth connectivity and Nissan's Intelligent Around View Monitor.
The SV trim adds a 17-inch alloy wheel, a 7-inch touchscreen, and a heated steering wheel.
So, which trim is right for you? Check out the chart below to see what each one offers.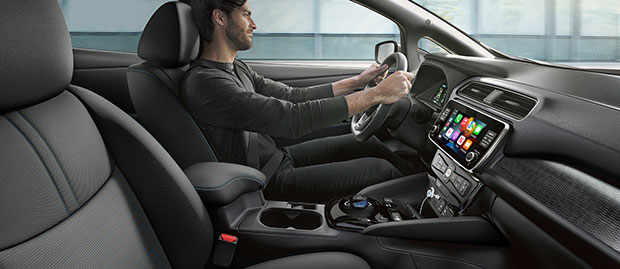 2023 Nissan LEAF Horsepower
The 2023 Nissan LEAF will have a horsepower of up to 214. It will make it one of the most powerful electric cars on the market. It is expected to have a range of over 200 miles on a single charge. It makes it an excellent choice for anyone looking for an electric car.
2023 Nissan LEAF Safety
The Nissan LEAF is one of the most popular electric vehicles on the market, with good reason. It's a comfortable, stylish car with a lot of great features. But when it comes to safety, the LEAF is hard to beat.
The LEAF has several safety features that are unique to electric vehicles. For example, the LEAF has a much lower center of gravity than traditional cars. It makes it less likely to roll over in a crash. It also has a much shorter braking distance, which can help you avoid accidents.
But the LEAF's safety advantage is its electric drivetrain. Unlike gasoline-powered cars, electric cars have no emissions. That means they're much safer to drive in high-density urban areas. Air pollution can be a problem in these areas.
So if you're looking for a safe, comfortable, and stylish car, the Nissan LEAF is a great choice.
Visit our dealership in Duluth, GA Today
The all-new Nissan LEAF is coming in 2023, and we can't wait to show it off at our dealership in Duluth, GA. It is a completely redesigned electric vehicle that is sure to turn heads. It has cutting-edge features and a stylish design. If you want to learn more about the 2023 LEAF, visit our dealership today. We'll be happy to answer any questions you have and show you around this car.
Sorry, we do not currently have any featured inventory on our website.
Please call 844-872-4549 for further assistance.