Where Can I Trade In My Car Near Duluth, GA
Welcome to the easy to enter trade-in center located in Duluth, Georgia. Here at Gwinnett Place Nissan, we have everything set up for your shopping convenience. No longer do you have to grin and bear it when you feel dissatisfied with the current vehicle that you drive. There is no reason for you to hesitate in trading in that uncomfortable vehicle, no matter how much you might owe on it.
It is quite common for drivers to come into our dealership who still owe money on their original car loan. Rather than turning them away, we are able to provide them with an offer that can be used to purchase the new vehicle that they have their eye on.
Most of the drivers that come into our showrooms are looking to trade in their vehicles simply because they need the latest technology. They love how seamlessly their SmartPhones interact with the new infotainment systems. They are excited about driving a vehicle with sophisticated safety features like those found in the Nissan such as adaptive cruise control and blind-spot detection monitoring.
How Much Is My Car Worth?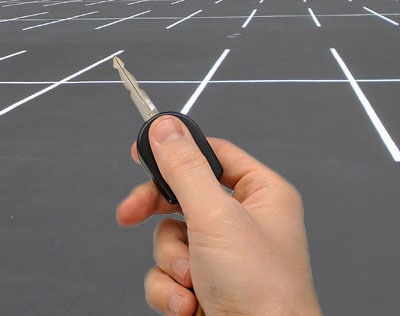 The easiest way to start window shopping for that new replacement vehicle starts with our online estimate tool above. The online estimate tool will provide you with a rough quote if you simply enter the information such as year, make, model, and mileage. Any additional information that you enter regarding the condition of the vehicle will make the quote more accurate. However, we are never bound by any quote provided on the online estimate tool. This is only because it is difficult to provide a final offer for your vehicle without having our technicians inspect it.
Thankfully, Gwinnett Place Nissan is able to recondition trade-in vehicles because we have the resources and talented technicians working for our dealership. This gives us an advantage that helps us restore and resell vehicles. But, nevertheless, we weigh those costs against the potential demand in the market, which is not always rational. We take the risks and hardship out of trying to sell your vehicle on the private market and ensure that you are always with wheels and never reliant on a rental car or relatives for a ride.
What Can I Trade My Car In For?
When you bring us a trade-in, our offer is as good as cash towards any vehicle that you see. We will gladly sell you a brand-new, Certified Pre-Owned, or used model. Our extensive inventory faces constant changes on a seasonal and daily basis. This ensures that you have a broad selection of premium models that are never picked over. Visit us today to check out our in-stock collection.
Requesting Trade-in Estimate
* Indicates a required field
Cancel
Important Information & Disclaimers
Vehicle of Interest
Submit your information and we will contact you shortly to discuss your trade-in value.