Benefits of Replacing a Cabin Air Filter
Your car requires proper maintenance to ensure it is reliable and comfortable to operate each day. Whether you're carpooling your kids or are commuting to work, there are several benefits of replacing the cabin air filter. The air filter is something you need to occasionally replace to ensure it continues to trap particles, dust, smoke, smog, and bugs. You won't have to worry about any of the debris coming through the vents and affecting your cabin's air quality.
When you install a new filter, the defroster becomes more efficient and will allow you to get a clearer view of the outside. There's also less pollen that enters the vehicle during the spring season to avoid suffering from allergies.
You also won't have to worry about breathing in the emissions from your exhaust when you stop the vehicle while driving around. This can reduce the risk of health or respiratory issues that can develop over time.
How Often Should I Replace My Cabin Air Filter?

An automotive technician will recommend replacing your cabin air filter after an average of 30,000 miles. Some models will require replacing it after 15,000 miles, depending on the model you drive. If you live in the desert and your car is exposed to more dirt and dust than normal, it's recommended that the car filter is replaced after 5,000 miles.

Read your owner's manual that came with your car to determine what the manufacturer recommends. A mechanic can also inspect the air filter to determine if it's clogged. Other signs that it's time to perform the maintenance is if you notice musky smells coming through the vents. The dashboard and steering wheel can also become dustier more frequently.
Certified Automotive Technicians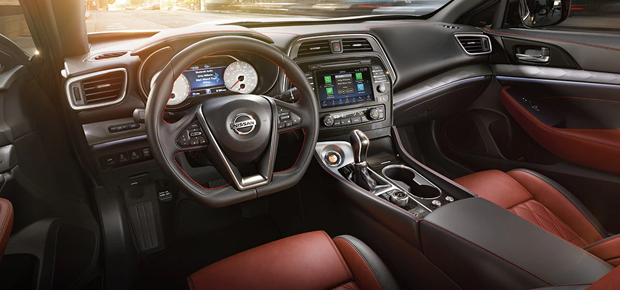 Our team of certified automotive technicians is here to replace your cabin air filter and have a high level of industry experience. They're qualified to perform the service on any make or model you drive.
Only Quality Automotive Parts
You can expect only OEM (original equipment manufacturer) parts to be installed on your vehicle when we replace your cabin air filter. OEM parts have more reliability and longevity compared to aftermarket parts other auto shops use.
Contact us today to schedule to have the cabin air filter replaced and restore the air quality in your vehicle. We're here to get you back on the road and improve your level of comfort.
Hours
Monday

8:30am - 8:00pm

Tuesday

8:30am - 8:00pm

Wednesday

8:30am - 8:00pm

Thursday

8:30am - 8:00pm

Friday

8:30am - 8:00pm

Saturday

8:30am - 8:00pm

Sunday

12:00 pm - 6:00pm