Most people think of auto maintenance as having to do with oil changes and tire rotations. They are correct, but having your brakes serviced is also an important part of keeping your car healthy. Have you had yours serviced within the last 12,000-15,000 miles? If you answered no, it is time to schedule a service appointment to have your brakes looked at.
Why You Should Have Your Brakes Examined
Brakes are one of the most vital components on your Nissan car, truck or SUV. That's why it is so important to ensure that they are working the way they should be. If you ignore having your brakes inspected, you could end up jeopardizing the safety of you and your passengers on the road. You could also be facing costly repairs as a result of not paying attention to your brakes.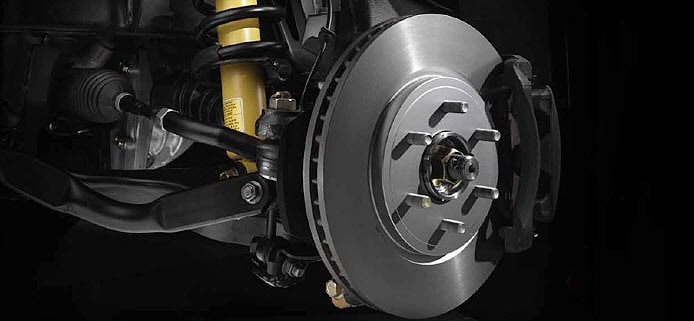 How Do I Know It Is Time to Have My Brakes Repaired in Duluth?
Do you hear a loud grinding noise when you apply your brake pedal? Does your steering wheel vibrate when you brake? If you answered yes to either of these questions, then you'll want to bring your car in right away, as these are common signs that you're brake system is in serious trouble. However, not to worry, we have a team of expert service technicians who are ready to handle all your brake repair needs. Here are some other common brake problem indicators:
Vehicle jerks to one side when braking
Extra pressure is required to stop
Brake pedal feels spongy or squishy
Steering wheel vibrates while applying brakes
Also, if you're seeing an excess amount of brake dust accumulating on your wheels, your brakes will probably need repair. In addition, take a minute or two to look in between your wheel spokes and look at your brake pads. There should be at least a quarter inch of pad. If there's anything less, it usually means you'll need brake pad replacements.
Your One-Stop Shop for All Your Auto Repair Needs
No matter what car services you need, we've got you covered. Our onsite auto repair shop features some of the latest equipment to help you get back on the road in no time. From brake pad replacements and rotor repair to brake fluid exchanges and caliper replacements, you can depend on us to provide your vehicle with top-notch care.
At our Nissan car dealership, we also offer brake service coupons to help you save even more money. Don't just bring your new or used car to any auto repair shop, instead bring it to the pros at Gwinnett Place Nissan! To learn even more about the services we offer, please contact us or visit us. We are conveniently located at 2555 Pleasant Hill Road in Duluth.