You deserve to feel cool air when you open the door to your automobile. But, if the AC isn't working at peak performance, this experience may not be the one that you enjoy. Instead, you may be left to deal with the humidity and the heat smacking you in the face, despite your best efforts to circulate air with the windows rolled down. Heat can take its toll on anyone very quickly. Why risk this experience when it is so easy to schedule professional AC service?
Why Should I Worry About AC Preventative Maintenance?
It is much easier and far less expensive to prevent AC trouble before it starts then it is to repair problems once they begin. Annual preventative maintenance keeps the AC working its best for a cost much less than a repair. Plus, it minimizes the need to take your vehicle to the service center, which impedes on any beautiful summer day.
Why isn't My AC Getting Cool?

If you turn on the AC for cool air but instead get warm air, there are a few reasons that this could happen. Take your vehicle in for a professional diagnosis and repair if the air isn't getting cold so this issue is one you can soon put behind you. An AC that fails to cool the car could be low of refrigerant or have a refrigerant leak. Furthermore, a lack of cool air may be the result of a vacuum leak, dirty cabin air filter, or even issues with the condenser.
How Much Does AC Repair Cost?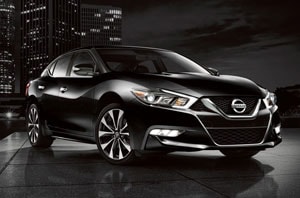 Many factors impact the cost to repair a car AC. This includes the time of the year the repair is made, the type of problem and the extent of the problem. It is a small price to pay to regain the comforts that the AC brings, however, and with a plethora of coupons and service specials, it is always fairly simple to get the work completed at a rate reasonable to any budget.
Why is the Air From the AC Weak?
Weak airflow is a problem that can result from a clogged condenser or evaporator lines, a broken cooling fan, loose connections, or one of several other causes. This is a frustrating problem but an AC repair tech can resolve the matter quickly.
Why is the AC Leaking Fluids?
When the AC leaks fluids, there is a problem that you should not ignore. Usually, leaking ACs are the result of moisture building with the evaporator cabin. This loosens gaskets and hoses, making liquid passage simple. Replacing these components is usually the fix for this.
Is There an AC Warning Light?
The dashboard has neat warning lights that help you know when there is trouble or when service is needed. Warning lights for the oil, transmission fluid, and many other components light up in red to give you the alert. Sadly, there isn't an AC indicator light, so it is up to you to pay close attention to the system so you can quickly identify a problem.
Come see us today to have a look at your AC system. Schedule an appointment online using our online form.
Service Hours
Monday

7:00 am - 7:00 pm

Tuesday

7:00 am - 7:00 pm

Wednesday

7:00 am - 7:00 pm

Thursday

7:00 am - 7:00 pm

Friday

7:00 am - 7:00 pm

Saturday

7:00 am - 5:00 pm

Sunday

Closed