Gwinnett Place Nissan Previews the New GT-R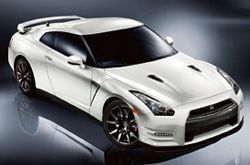 Welcome to the Gwinnett Place Nissan review of the 2013 GT-R. As the chief Nissan dealership in Duluth it is our obligation to equip our customers with Nissan reviews authored by the most perfect Nissan writers in the world. We're your Nissan GT-R dealer; this article will help you learn everything you need to know about the Nissan GT-R in Duluth. Don't wait any longer - get started on your research!
360 Degree Nissan GT-R Video
Quick Stats for the Nissan GT-R
When comparing the 2013 Nissan GT-R next to the 2013 BMW M6, Porsche 911 Carrera, Chevrolet Corvette Z06 and the Audi RS 5, and you'll realize that the GT-R wins over those autos in quite a few aspects. Browse just a few of the reasons below.
2013 Nissan GT-R Cargo Space: 8.8 cubic feet
2013 Nissan GT-R Colors: Super Silver, Pear White, Jet Black, Solid Red, etc...
2013 Nissan GT-R MPG: 16 city / 23 highway
2013 Nissan GT-R MSRP: $96,820
2013 Nissan GT-R Body Style(s): Midsize Coupe
2013 Nissan GT-R Seats: 4 passengers
2013 Nissan GT-R 0-60 MPH in 2.8 seconds
Features, Trims & Other 2013 Nissan GT-R Highlights
Warranty & Safety Information for Duluth GT-R Owners
Our Nissan Service Center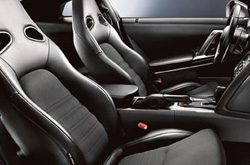 No conglomerate car repair sites in Duluth, Georgia offer Gwinnett Place Nissan's superb combination of certified Nissan GT-R service techs, no-charge warranties on all services and Nissan OEM parts. Your Nissan will stay in staunch physical shape with support from the masterly auto repair men at Gwinnett Place Nissan's service division. Whether you're on the lookout for cheap electronics repair or less time consuming work like brake pad replacement or customary oil changes, we'll take care of it! And these things are merely a small part of the services we do. When picking a spot to service your GT-R, make a smart choice and drive it to Gwinnett Place Nissan, where you'll get budget-friendly pricing on Duluth car service and repair. For on the spot savings, check out coupon specials at the subsequent link.