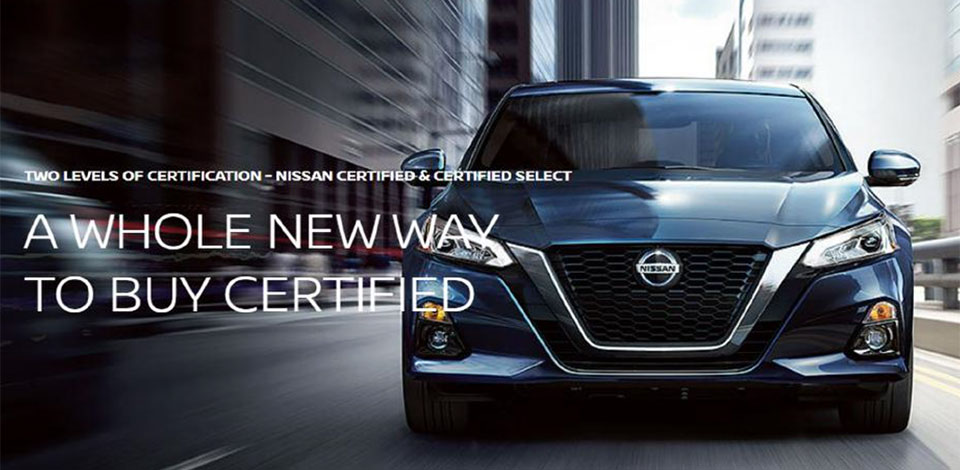 The Nissan Certified Pre-Owned program allows customers to buy pre-owned vehicles that are adequately checked by the company. Usually, Nissan inspects and reconditions these vehicles before availing them to customers.
Customers face a reduced risk when they buy these certified pre-owned vehicles than when they go for non-certified vehicles sold by individuals. Nissan-certified cars go through a 167-point comprehensive inspection conducted by a Nissan-trained technician.
Changes to the Certified Pre-Owned Program
Nissan intends to include more high-quality pre-owned vehicles in the Certified Pre-Owned program. Customers will now have the option to purchase these vehicles online from the participating dealers. The dealers may even deliver the purchased car to the customer.
Also, the program will cover several vehicles which are non-Nissan. In addition, the new Certified Select program will extend a car's required mileage and age to qualify for the Certified Pre-Owned certification.
Certified Select takes care of vehicles that have covered up to 100,000 miles and whose age is up to 10 years old. Nissan provides a 6-month/6,000-mile limited warranty and conducts an inspection for Certified Select-eligible vehicles.
Nissan also offers one complimentary maintenance visit in the first year a customer owns the car. Also, you will get roadside assistance during the Certified Select warranty period.
Nissan's US eCommerce Vice President notes that the Certified Select program will enable multiple dealerships to provide high-quality pre-owned vehicles to customers. This is because pre-owned cars continue to sell more than new vehicles.
Visit Us in Duluth, GA Today
You can reach out to us today to get an in-depth understanding of Nissan's Certified Pre-Owned program. Our attendants are friendly and will enjoy having a conversation with you.