The Nissan Motor Corporation is already considered a pioneer in designing electric vehicles, including the compact LEAF. When it comes to the future of EVs, this successful automaker is also ready to launch a five-year spending plan that will cost up to 17.6 billion dollars. The innovative Japanese firm hopes to achieve carbon neutrality by 2050.
Nissan's Brilliant Long-Term Vision For Electric Vehicles
The Nissan Ambition 2030 program kicks off with the 2023 ARIYA, a small crossover SUV that's packed with an array of innovative features. Powered by a 178-kW electric motor, the Venture+ base model offers an estimated range of 300 miles. You could recharge the Li-ion battery through the Quick Charge Port-CCS interface on this all-new family car. The same type of electric powertrain is installed on the Evolve+ and Premier editions. Running on a 290-kW electric motor, the ARIYA Platinum+ is projected to offer a range of up to 265 miles on paved surfaces. This high-level model also runs on an all-wheel drive with the e-4ORCE technology. Synced with two motors, this AWD system will be heavily integrated into other future electric cars from Nissan. Overall, the 2023 ARIYA will establish the core foundation of the Nissan Ambition 2030 campaign. Consumers in the United States of America should be on the lookout for several other electric cars, including the IDS hatchback, Surf-Out pickup truck, IMS sport sedan, Chill-Out crossover SUV and Max-Out convertible.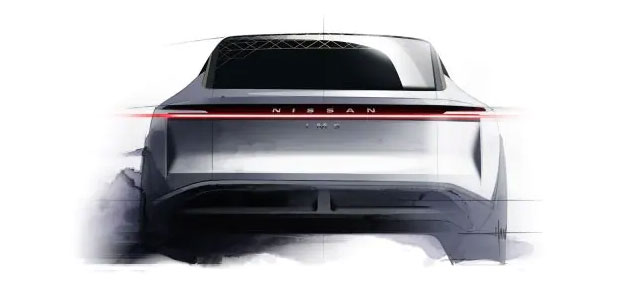 Based on the preliminary schedule of the Nissan Ambition 2030 program, all-solid-state batteries will dominate the propulsion systems of all Nissan EVs. First of all, the ASSB devices will provide enhanced efficiency, faster charging times, and extended ranges. Lithium-ion batteries will still be integrated into some electric cars from this iconic automaker. However, the Li-ion packs will probably be reserved for certain models that won't be compatible with a variety of all-new propulsion technologies. The first ASSB units should make a debut on the global market in 2028.
As the Ambition 2030 initiative culminates, American drivers will have access to plenty of state-of-the-art technologies on new models. For example, the ProPILOT system will offer autonomous driving on designated roads all over the world. Using smartphone applications, drivers could remotely start and operate their electric Nissan vehicles. Some of the self-driving EVs will provide a new level of mobility and convenience, especially for busy commuters and large families.
Visit our certified auto dealership for updates on upcoming Nissan electric vehicles that will be available in the United States of America.