Buying a car is a big investment that deserves more than a split-second decision. You should not purchase the first vehicle that you see on the commercial without doing a bit of research. Likewise, you should also refrain from trying to buy a car that is well out of your price range.
When it comes to buying a new car or truck, it is vital that you remember the financial aspect along with other things such as lifestyle habits and utility. Here are five questions that you should ask yourself before signing on the dotted line and putting money down on that car of your dreams.
1. What is my spending limit?
Before you decide the make, model, and color of your next car, you should ask yourself how much you can afford to spend. Too many consumers get caught in a financial bind because they fail to be realistic about their budgets regarding transportation. Perhaps you cannot afford to buy a brand new car out of the showroom. You will feel much better and may have fewer sleepless nights by choosing the best used car on the lot.
The best way to determine what you can afford is to sit down and calculate how much you can comfortably devote to monthly car payments. Then, based on that calculation, you can begin to search for a sticker price that is within your range. Many consumers find that cars costing a maximum of $20,000 with taxes and other fees is all they can afford. Such figure leaves you looking for a car that is no more than $15,000.
2. How does your family's financial situation look?
You pretty much have full liberty to buy whatever suits your style when you are a single person. You may not have such freedoms when you are married with kids. It is important to evaluate your family's situation and choose a vehicle according to those standards to get the most out of your next car. You do not want to invest in a convertible when you know that all members of the family will not comfortably fit into the vehicle. Selecting a car that has ample space while rating high in safety is the better way to go if you have a family.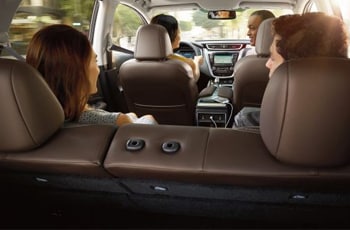 3. What will the car be used for?
Are you planning to haul furniture across town? Perhaps you are an avid surfer and need a lot of space to transport your items. Determining what your car will be used for is the better way to avoid the discomfort that sometimes comes when you have repurposed your vehicle to satisfy your needs. Getting a car with a rack prevents the need for you to have to push your back seat down for more space. You also avoid damaging your new car when you purchase what fits your hobbies.
4. How do you feel about the elements of luxury, utility, and reliability?
Some consumers are willing to forgo luxury for something that is reliable. On the other side of the scale are those who prefer luxury over everything else. Determining what is important to you is the best way to get the vehicle that you really want.
5. What are the additional costs?
Service costs have a way of wreaking havoc on your budget when you have a car note that is through the roof. You should consider the price of maintenance when you are buying your car. It may be that you have to look for something more economical to comfortably afford service costs.
Another factor to consider is insurance. Your age along with the car's age and model are a few things that providers consider when determining how much to charge for your premium. You may be better off by forgoing a sports car when you are young to avoid high insurance rates.
Buying a new car is exciting. But, you do not want to overwhelm yourself. Stop by Gwinnett Place today to find your next car, SUV, or truck!