Clear your calendars and tell all of your friends, AINM is coming and it's not just an exciting event for the discerning epicure.
AINM is a three-day event taking place at Gwinnett Place Mall right here in Duluth, GA. From April 21-23, it'll offer an opportunity for locals to try new food, view art, watch live performances and much more.
Representing over 75 different nationalities, the Atlanta International Night Market celebrates diversity and quite literally nourishes the soul with delicious cuisine that'll fulfill all your cravings. The open-air market features over 200 vendors and more than 800 food items from cities all over the globe, so you truly get a taste of flavors from around the world.
Several "villages" are featured at the event to give visitors a chance to really immerse themselves in the various cultures that make Atlanta so vibrant and diverse. From the Southeast Asia Village to the Caribbean Village, you're bound to dive into something delicious at each stop.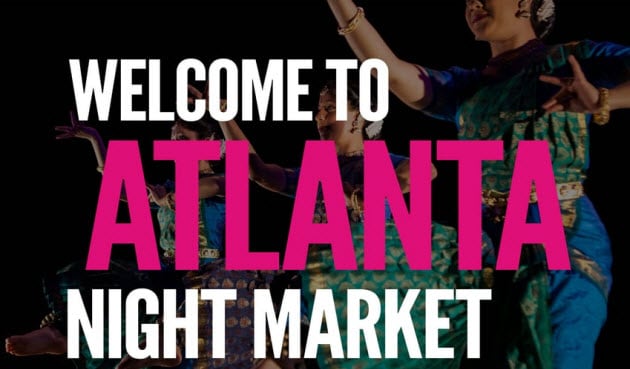 Have a sweet tooth? There's also a Specialty Drinks & Desserts Village. Vegans and vegetarians haven't been left out of the party either, getting a special Veggie Village of their own.
To learn more about the Atlanta International Night Market, visit the official AINM website.
Price
$10
Dates & Hours
April 21-23
Friday & Saturday 5 p.m. to midnight
Sunday 5 p.m. to 10 p.m.
Where
Gwinnett Place Mall
2100 Pleasant Hill Rd
Duluth, GA 30096