Purchase prices plus tax, tag and title. Please verify all information. We are not responsible for typographical, technical, or misprint errors. Inventory is subject to prior sale. Contact us via phone or email for more details.
Used Cars for Sale in Duluth, GA
Welcome to Gwinnett Place Nissan. We are the authorized Nissan dealership serving the Atlanta, GA, area. Our commitment to building a community resource and surpassing our customers' expectations of quality service resonate through every department of our dealership. And this is why people prefer to shop at our dealership when they are looking for used cars.
Simply put, we have the resources to accommodate the community. We have a full-time team of factory-trained technicians at our disposal. They are dedicated to ensuring the reliability and quality of every used vehicle before it is sold. You won't find these kinds of assurances in the private market. Bank on our reputation to ensure that your next used vehicle doesn't have hidden problems that make you regret the decision. We have a large inventory of used cars and a friendly staff that will help you find the one that fits you.
Benefits of Buying Used Cars
Purchasing a used car from our dealership is always a wise decision. While it is hard to compete with the flexible options, the latest technology, and rock-solid guarantees that come with a brand-new car purchase, a used car is still an excellent choice. In fact, because we have such a broad selection of used vehicles being sold and traded-in, on a daily basis, we are able to offer our customers more options. This makes the used car buying experience more comparable to purchasing a new vehicle. And because Kelley Blue Book prices depreciate new vehicles by as much as 20 percent in the first year, it is always smart to buy used.
Used cars will depreciate much slower once they get past the first few years. This ensures that you will be able to hang onto your investment and incur more miles without worries. A used car is also more customizable than a brand-new vehicle. Because you don't have to worry about voiding the factory warranty, you can trick out your ride with performance parts if that is what suits you. In fact, you can purchase two late-model used vehicles instead of putting all your eggs in one basket and sharing a late-model vehicle. Which comes to the other benefit of used cars, the fact that they make great commuters even if you have a brand-new vehicle that you like to show off and drive around town.
Quality Used Cars For Sale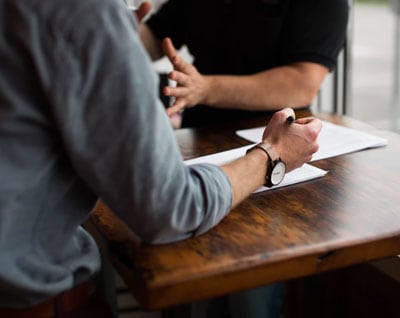 Our dealership takes the gamble out of purchasing a new car because each car must go through a thorough inspection and safety process. Our technicians recondition these vehicles to run and look like new. Despite the higher mileage that is accumulated, you can rest assured that our inventory will last as long as any brand-new vehicle if you take care of it. What we seek to eliminate are the threats of hidden problems that creep up on you a few days, weeks, or months down the line. Because only a professional can tell the difference between a great deal and a pile of parts, you need us to filter out those bad used car deals.
Stop by Gwinnett Place Nissan today to take advantage of our great deals on reliable and safe used autos. We have a full selection of vehicles for you to test-drive before you decide on the right ride.