The HomeLink Universal Transceiver allows your Nissan to stay connected to your home like never before. To help you better understand the many features and advantages of the HomeLink Universal Transceiver, Gwinnett Place Nissan is proud to present this brief step-by-step guide on how this innovative feature can keep your Nissan connected to your home.
How to Program HomeLink Universal Transceiver
Your HomeLink Universal Transceiver buttons are located along the bottom of your rearview mirror. The HomeLink Universal Transceiver is designed to replace the multiple interfaces that control functions in your residences such as your garage door, gates, lights, and security system. HomeLink is powered by your vehicle's battery and requires no other power source.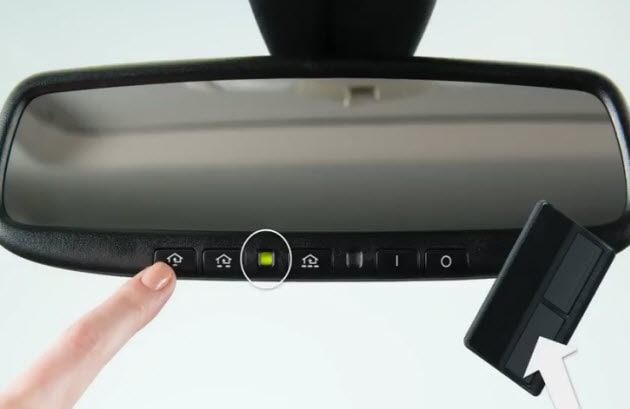 Note that you will need all of your transmitters in order to program the HomeLink system. You can get started by clearing the memory of HomeLink by simultaneously pressing both outer HomeLink buttons for 10 seconds. When the indicator light begins to blink, then you can let go of the buttons. Now you are ready to program your new transmitters.
To begin the programming process, hold your transmitter about one to three inches from the HomeLink interface along the bottom of your rearview mirror. With both hands, hold the HomeLink button you wish to program as well as the button on your transmitter until the green indicator light flashes. The indicator will flash a slow green light while programming and then switch to a rapid green light when the programming is finished. To use HomeLink, press and hold the desired HomeLink button.
Take a Test Drive
Gwinnett Place Nissan invites you to test drive our brand new inventory of 2019 Nissan cars, trucks and SUVs. Our knowledgeable sales staff will go above and beyond to offer you an unforgettable test drive experience. Don't wait. Our inventory moves quickly and you don't want to miss your chance to test drive your favorite Nissan today.